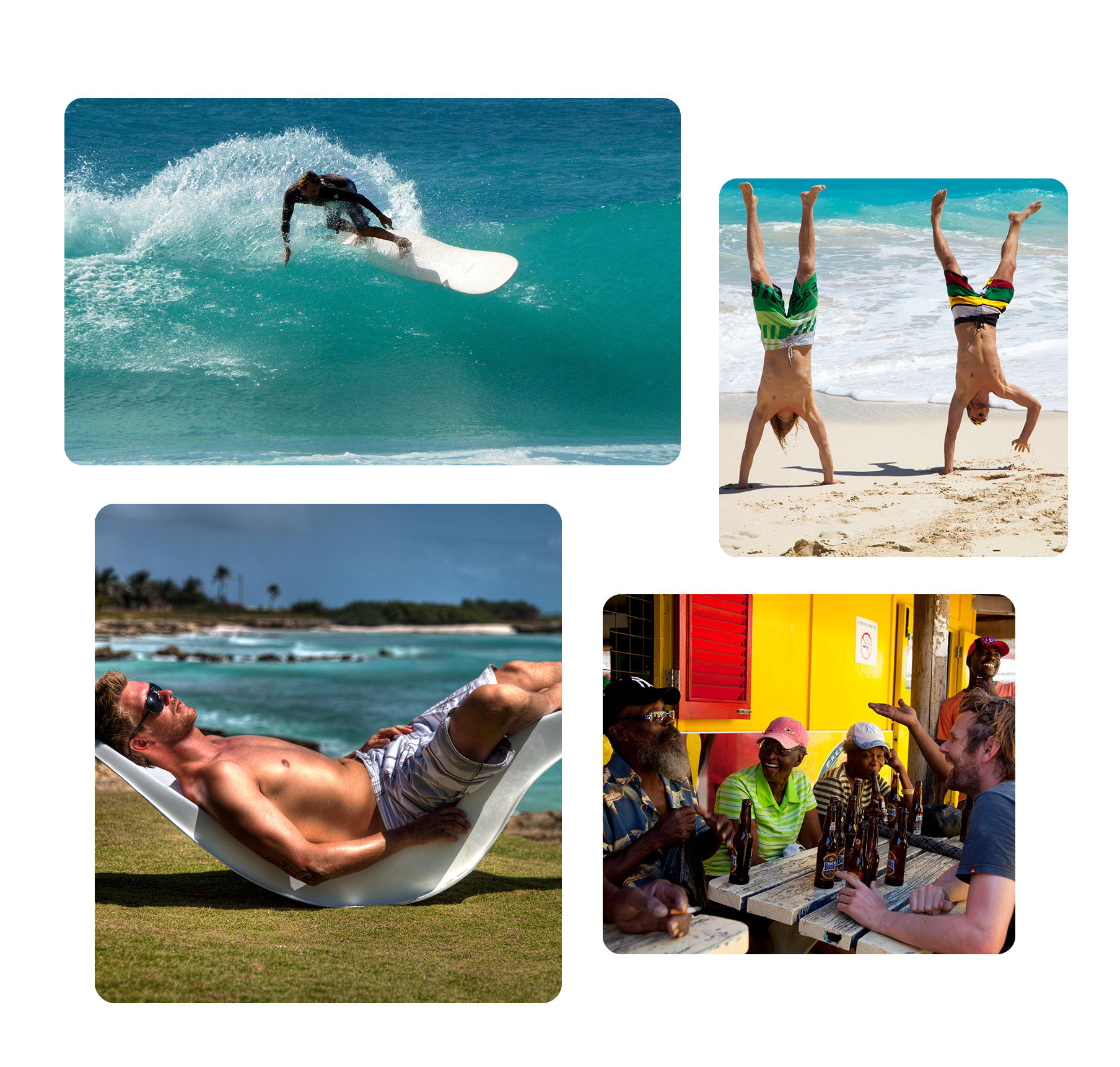 Wave Riding/Surfing in the Caribbean
Barbados, the pearl of the Caribbean
Our location in the Caribbean is a real treat among tropical surf destinations. Barbados, an island that can really convince in every respect. Fantastic weather (air 30 °C and water 27 °C) leave nothing to be desired. It's the ideal mix of Caribbean lifestyle and surfer life, with everything that goes with it. Unique nightlife with open-air bars and live bands invite you to party extensively. The beautiful natural beaches for chilling and the crystal clear waves for surfing.
Das Liquid X Ocean
The accommodations are located directly at Surferspoint, a beautiful beginner surf spot – the perfect place for a surfing holiday and to unwind. There are various apartments located directly on the beach. A garden – ideal for morning yoga sessions.
The apartments are very stylishly furnished – all equipped with small kitchens and air conditioning. Here you feel comfortable. Every view is an explosion of beautiful colors and the sea.
The different accommodations are a mix of studios, one, two or three room apartments. Depending on the type, the accommodations are designed for 2-6 people. In front of the apartments there are comfortable sun loungers right on the water's edge. A yoga hut invites you to relaxed yoga sessions.
Bathrooms
Every Room with separate bathroom
Yoga/Wellness
Yoga and massages can be booked several times a week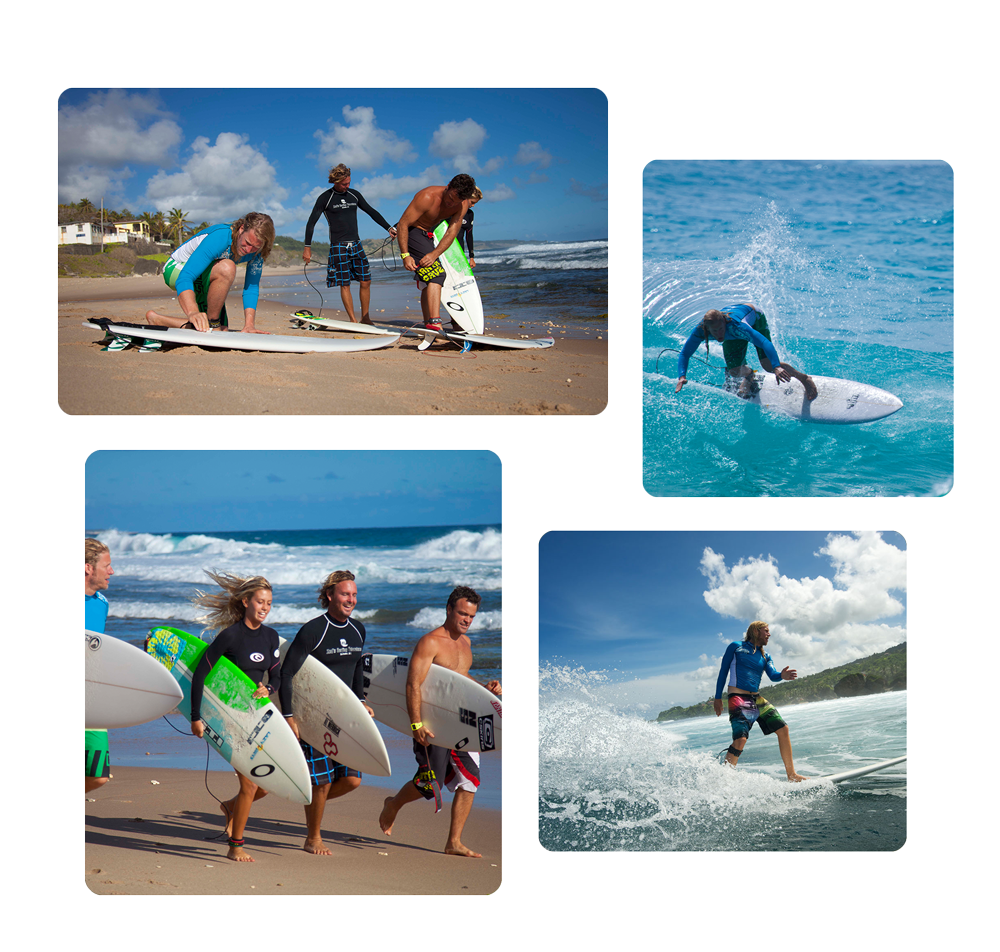 Our surf courses for you in Barbados
In order to make your surfing holiday perfect, there is the possibility to complete a 5-day surf course in the surf school at Surfer's Point. There is no course in Bathsheba. You should be good intermediate or advanced surfers there.
The course at Zed's consists of 10 hours of surf lessons and free use of material outside of the course. Trained surf coaches will take you to the best spots of the day. The surf course consists of practical lessons, which are supplemented by theory parts.
If you want to surf on your own, you can rent equipment. There is a whole range of boards. This offer includes beginner boards or advanced surfboards.
For advanced surfers we offer a guided tour to get to know the island and the waves. This offer includes 1 day guided surf tour + 1 week equipment rental. After the first day you can explore the surf spots yourself with a rental car.
When you check in at Liquid Surf X Ocean Spray, you can attend a kitesurfing course or rent SUP boards.
The Barbados Region
Barbados is an independent country located in the Eastern Caribbean. It is part of the "Lesser Antilles". With an average annual temperature of 26 degrees Celsius and constant sunshine, Barbados is the perfect choice for a winter surf holiday.
Not only the top surf spots like "Surfer's Point" or "Soup Bowl" make the hearts of wave enthusiasts beat faster. Barbados also has a lot to offer in terms of landscape and cuisine. With a size of only around 430 km², the island is rather small and can easily be circumnavigated in one day.
Whether it's a stroll through the city or a hike through the Caribbean jungle, if you don't feel like surfing, there is an alternative for everyone.
Restaurants
You will find restaurants with culinary highlights throughout the region
Bars & Clubs
You will find restaurants with culinary highlights throughout the region
Travel information from liquid Surf
The flight from Germany to Barbados takes about 9 hours. If you are looking for cheap options, you should definitely check flights from London, there are some surprisingly good offers here. To find the best way from Germany, opodo.de is recommended.